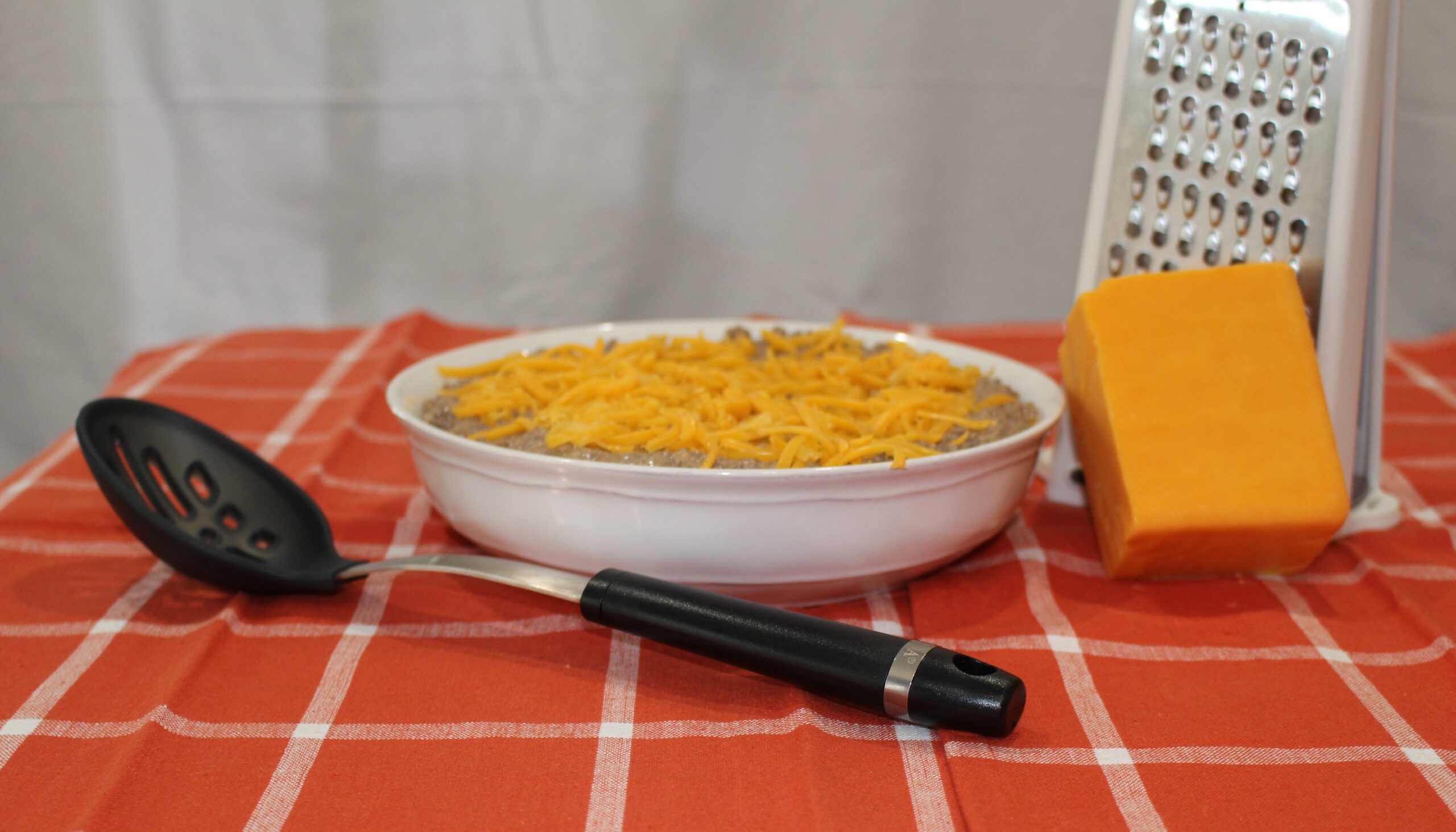 This creamy, cheesy hamburger skillet is a pan full of deliciousness. True comfort food for those who want to eat great without breaking the budget.
If you follow a carnivore diet, make the recipe as written. If you follow a ketogenic diet, feel free to add in your favorite spices, toppings, and veggies.
Yield: 5 cups
Serving size: 1 cup
Ingredients:
2 lb ground beef
2 cups shredded cheddar cheese, plus some for garnish
3/4 cup sour cream
1/2 cup cream cheese
salt and pepper
Directions:
Heat a non-stick skillet over medium heat.
Once the skillet is hot, use your fingers to crumble the ground beef into the pan.
Use a large spoon to stir and cook the meat. Continue cooking, stirring, and breaking apart the meat, until the meat is almost cooked through.
Cover the meat, and continue cooking until it's completely cooked through.
Turn off the burner.
Strain the excess liquid from the pan.
Mix the sour cream and cream cheese with the hot meat, until it is all melted.
Add in the cheese. Mix well, until everything is melted together.
Add salt and pepper to taste.
Garnish with additional cheese, if desired.
Serve immediately.