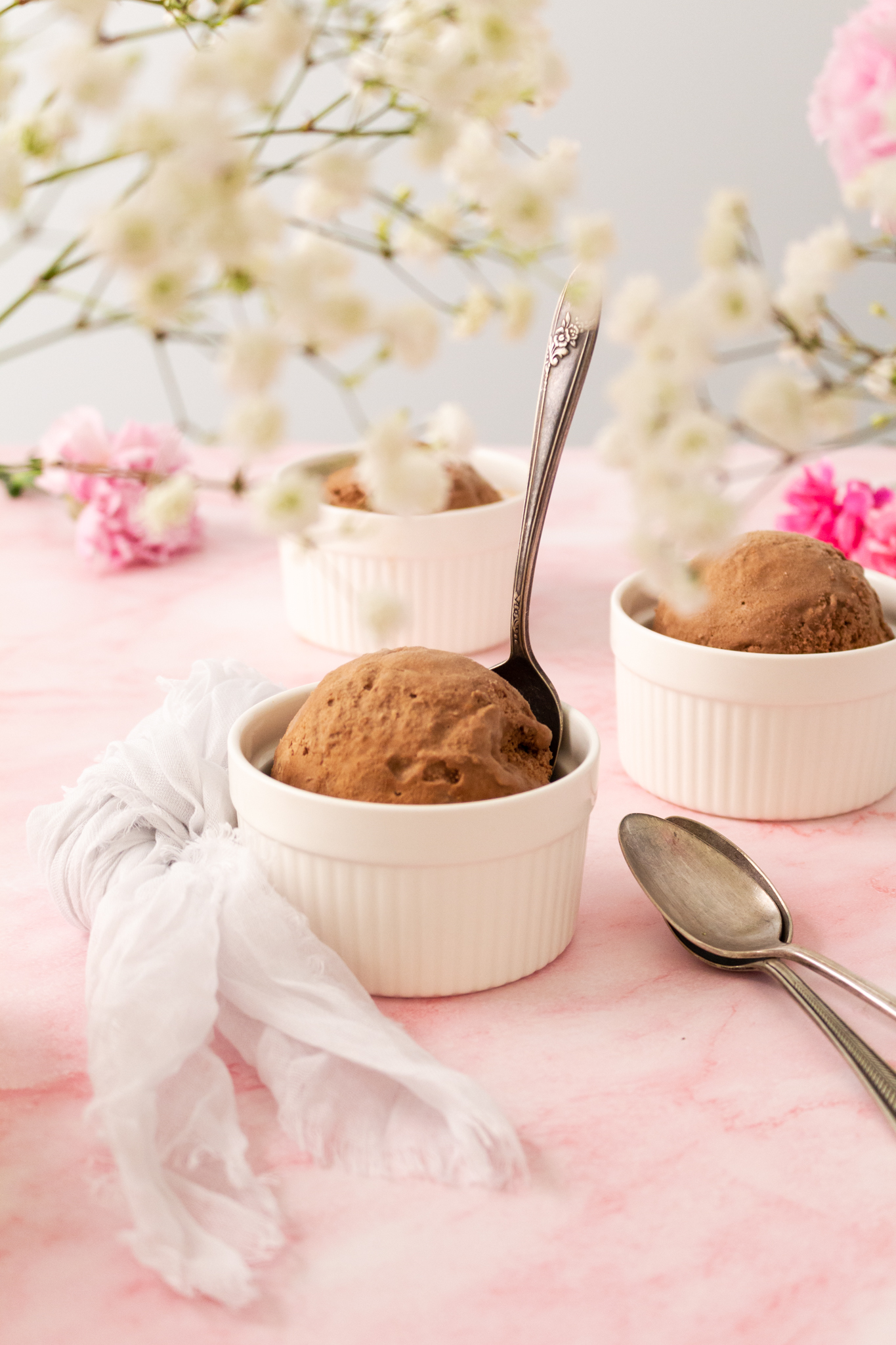 This dreamy ice cream has a beautifully complex flavor. In every creamy spoonful, you'll taste deep dark chocolate with perfect notes of coffee. The kids will love it, but this one is for the adults! I always use pasteurized powdered eggs to make ice cream, so there's no cooking needed.
Yield: 1 1/2 quarts
Serving size: 1/2 cup
Ingredients:
Directions:
In a large bowl, combine the powdered egg yolks with 1/3 cup of water. Whisk until smooth.
Add the heavy cream and the remaining cup of water to the egg yolks, one cup at a time. Whisk well after each addition.
Add the vanilla, cocoa powder, instant coffee, and powdered erythritol into the bowl. Whisk again to combine all the ingredients.
Using a handheld electric mixer on medium speed, whip the ice cream base until it is bubbly and thick. It will expand to nearly double. Do not whip it to the point of becoming whipped cream.
Chill the ice cream base in the refrigerator for 2 hours.
Pour the ice cream base into your ice cream machine, and follow the manufacturer's directions for ice cream making.
Place the finished ice cream into a covered freezer-safe container and freeze for an hour or two.
Dig in!